EcoVessel Debuts New Water and Wine Bottle
EcoVessel, creator of premium quality hydration bottles and drinkware, today announces debut of the ASPEN TriMax Insulated Bottle. The ASPEN was crafted with performance and fashion in mind, while reducing dependency on single-use plastics.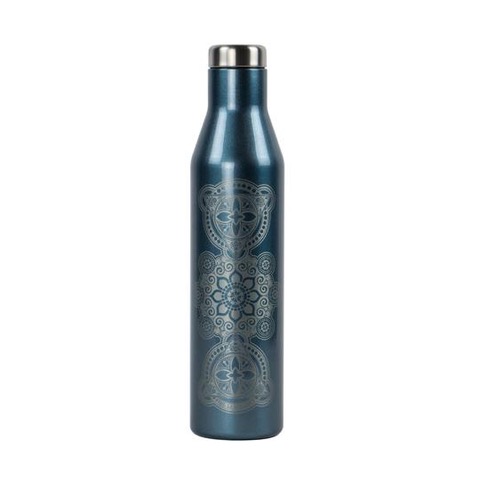 "The ASPEN takes the best qualities and performance of our former collections and adds an element of sophistication and ease," said Jon Fox, CEO for EcoVessel. "We've considered every detail with its design and use."
Its unrivaled thermal properties can't be matched, keeping a beverage cold for up to 100 hours and hot for up to 20 hours. The thoughtful construction includes an internal threading to open and close quickly and easily with just a one and a half twist, while offering comfortable drinking and easy cleaning. The Reflecta™ insulated steel lid prevents drinks from touching plastic, allowing the best possible taste.
EcoVessel utilizes responsible, recyclable and environmentally friendly materials in all of its products. It supports Water For People, a non-profit that provides clean drinking water in developing countries, and partners with Elkay, a manufacturing company that installs water filling stations in U.S. schools. Above all else, EcoVessel is a relentless advocate for the use of reusable bottles over wasteful single-use plastic.
The ASPEN debuts in both 16 oz ($26.95) and 25 oz ($31.95), ranging in a variety of polished metallic colors. The ASPEN will debut at Outdoor Retailer Summer Market, July 23-26, at booth# 39019-UL.
About EcoVessel
Based in Boulder, Colorado, EcoVessel creates premium quality hydration bottles and drinkware that reduces dependence on single-use plastics with design in mind. Innovation and design have been part of our DNA since the beginning and our TriMax™ triple insulated bottles have been independently tested to outperform our competitors. Inspired by a thirst for adventure and a respect for the planet, we make strides to partner with organizations who do good and give back. It's who we are and we're striving to make a difference, one refill at a time. Learn more at www.ecovessel.com.