Fallen Footwear Is Re-launching Worldwide
Fallen Footwear, the respected California skate footwear brand founded by Jamie Thomas in 2003, has now been out of the market for almost two years. In 2018, Fallen was acquired for a global re-launch by Town Connection, its original distributor in Argentina. Town Connection, with its headquarters based in Buenos Aires, is not new to the action sports business. Not only was Town Connection the licensee for Fallen Footwear back in the day, it is currently the international licensee for O'Neill as well as other skate accessories.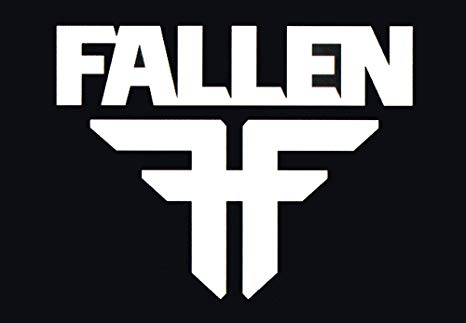 Town Connection has recently registered Fallen's worldwide trademark and all of its original social media channels, including its new Instagram @fallen.footwear, to bring the beloved shoe company back to Fallen's millions of loyal fans worldwide.
Understanding how drastically the market is changing and how challenging retail is going to be in the years to come, they are set to open an innovative collaborative business model that includes licensees in important and complex markets as well as to go direct to big retailers/e-tailers in smaller territories. Consumers finding the shoes at a fair price is a must in this approach.
Professional Skateboarder Jamie Thomas created FallenFootwear to embody the quality, passion, and timeless tradition that characterized his career. Thomas' love for skateboarding, his tireless work ethic, and his commitment to quality made Fallen one of the most iconic core shoe brands in skateboarding. Drawing on the global recognition which that tradition of excellence earned, Fallen's new goal is simple: to continue to provide premier quality footwear while staying true to our original look and feel. While we will certainly remain faithful to our original ethos, we also hope to embrace our future evolution. In doing so, we eagerly look forward not only to making new fans and customers, but lifelong friends as well.
Although Town Connection's headquarters will remain in Argentina, the product will be designed in the United States. In addition, Town Connection has brought in Vista, CA marketing agency, Two Two4 Media to manage their global voice, to build their new team, and to preserve Fallen's original feel and vibe.
Two Two4 Media was co-founded by Chad Foreman, one of the original founders of Black Box Distribution and Fallen Footwear. Chad helped shape Fallen into what it once was and plans to stay the course with this re-launch. Two Two4 Media's other founders are retired Professional Skateboarder Daxter Lussier, and former Black Box employee William Owens.
"We're all very excited about Fallen making a comeback and know it would not have been possible without Ronnie and his crew at Town Connections loving Fallen as much as we all did and do. I have to say, when I look down at my feet now, it feels like seeing an old friend and we will stop at nothing to exceed all expectations from old customers to new ones" – Chad Foreman
Keeping Fallen's core beliefs intact will be our main focus and goal. As such, we will begin by re-introducing classic styles that incorporate fresh details with new materials to produce a top-quality long-lasting shoe with the timeless style our fans love.
We are very excited about this re-launch and look forward to many years of keeping promises to old fans while creating many new ones along the way.
Once again, we will "Rise with the Fallen!"
Social Media
www.facebook.com/fallenfootwear
https://www.instagram.com/fallen.footwear
www.youtube.com/fallenfootwear
E-shop