Beach Life Festival Partners With Body Glove 
The BeachLife Festival, a first-of-its-kind coastal event in Los Angeles taking place this May 3 – 5, 2019 at Redondo Beach, California's Seaside Lagoon, is pleased to announce it has partnered with Body Glove, the globally recognized outdoor water sports brand founded in 1953 in Redondo Beach. Over the festival's three days, Body Glove will be on-site hosting interactive activities and free giveaways, as well as serving up surfside drinks at the "Body Glove Bar." Several of Body Glove's professional athletes will be in attendance at the festival's May 2 kick-off event, the World Surf League's Big Wave Awards, including big wave surfer Alex Gray and world champion wakeboarder Harley Clifford.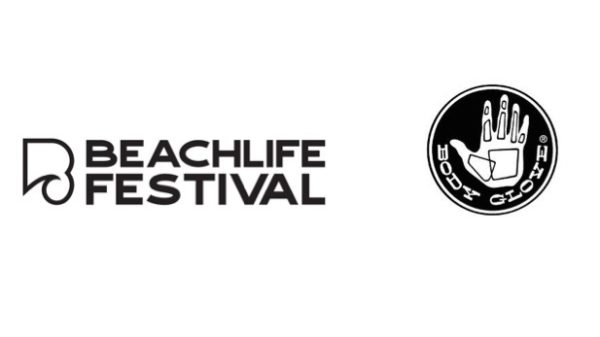 "Body Glove is an iconic water sports brand born right here in Redondo Beach, so they're woven into the fabric of the community in a strong way and we're stoked they want to be a part of BeachLife," said Allen Sanford, co-founder of the BeachLife Festival. "The Meistrells aren't just a part of the South Bay family, now they're a part of the BeachLife family and we're happy to have them along for the ride. They represent the ultimate beach lifestyle and will be globally recognized by festival-goers attending from all over the world." 
"Partnering with Beach Life Festival is a natural fit for us. Redondo Beach is our backyard and where my grandfather built the Body Glove brand," said Nick Meistrell, Body Glove's marketing director. "Our brand is everything the festival is about, from the beach culture to music to surfing and having a good time with friends new and old. It's what we live for."
The BeachLife Festival is a three-day immersive experience celebrating Southern California beach culture, featuring iconic headliners Brian Wilson, Bob Weir and Willie Nelson performing oceanside, along with artists who are synonymous with SoCal 'beach life' including Jason Mraz, Ziggy Marley, Violent Femmes, Steel Pulse, Grace Potter, Blues Traveler, Bruce Hornsby, Everclear, Chevy Metal, Sugar Ray, Donavon Frankenreiter, and many more.
Designed to embrace SoCal's coastal essence where live music is synonymous with sand in your toes and a cold drink in hand, The BeachLife Festival will feature California culinary stars and multiple surf and skateboarding components in addition to the 40 musical acts. The BeachLife Festival will also take a "content-first" approach by creating a highly-integrated level of engagement between artists and guests – even before announced musical acts take the stage.
Single Day General Admission, VIP and Captain's passes can be purchased for $97, $275 and $995, respectively, While Three Day General Admission passes are sold out, Three Day VIP and Three Day Captain's passes are still available for $795 and $2,500 respectively. Tickets can be purchased on the BeachLife website. A percentage of ticket sales will be donated to several charities, including: Surfrider Foundation, 5 Gyres, and Redondo Beach Police Foundation.
The BeachLife Festival will be located at 137 N. Harbor Drive in Redondo Beach, California. Website: Beachlifefestival.com
The BeachLife Festival Lineup
Willie Nelson and Family
Brian Wilson with special guests Al Jardine and Blondie Chaplin
Bob Weir and Wolf Bros.
Jason Mraz
Slightly Stoopid performing "Acoustic Roots" set
Ziggy Marley
Violent Femmes
As the Crow Flies featuring Chris Robinson
Grace Potter
Dawes
Blues Traveler
Steel Pulse
Bruce Hornsby and The Noisemakers
Chevy Metal ft. Taylor Hawkins of Foo Fighters
Everclear
Sugar Ray
Big Head Todd and The Monsters
Colin Hay of Men at Work
Berlin
Donavon Frankenreiter
Best Coast
Keller Williams Grateful Grass
Poncho Sanchez
Anuhea
Matt Costa
Timmy Curran
Sack Lunch featuring Rob Machado
Tomorrow's Bad Seeds
Venice
Roots of Creation
The Cordovas
Lost Beach
Clayton Joseph Scott
The Higgs
His Eyes have Fangs
V Torres
Barley
Latchkey Kid
Chris Pierce
The Hollow Legs
Charlie Overbey
ALINEA
ABOUT BODY GLOVE
Since 1953, Body Glove has been all about the water. Body Glove has established itself as the leading watersports brand in the world by providing innovative, high quality products that protect people and enhance their lives. While 66 years have passed since Bill and Bob Meistrell founded Body Glove, the company still embodies their ambitious spirit of innovation through watersports adventure. Inspired by their legacy, and backed by over 6 decades of quality, we continue to develop innovative products to enhance comfort, safety and fun for all, both in and out of the water. Body Glove is committed to protecting our environment through the way we make our products as well as through the organizations that we support. Learn more at www.bodyglove.com.