USA Surfing Soaks Up Jacuzzi Sponsorship
USA Surfing is headed to the Olympic Games Tokyo 2020 as surfing makes its long awaited and hard-fought Olympic Games debut in 2020. The athletes are training for the Olympic Games, introducing the world to an incredibly beautiful and athletically demanding sport. Head coach Chris Stone and assistant and junior national team coach Brett Simpson intend to bring USA Surf's winning streak to the Olympic Games stage.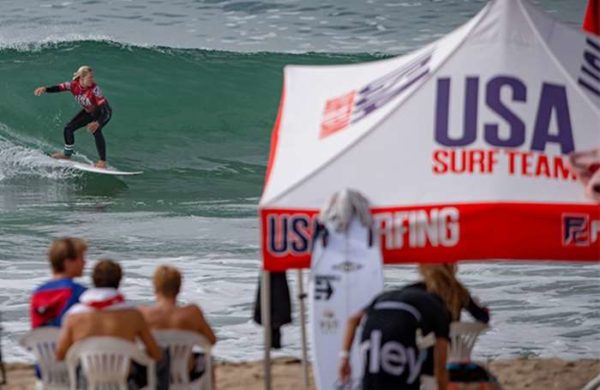 Though Hawaii is considered a separate country from the United States in the World Surf League, both Hawaiian and mainland American surfers will be competing for the USA at the Olympic Games. Because it will be the sport's debut year, the field will be limited to just 20 men and 20 women—four total from each country—so competition leading up to the official qualifications is bound to be fierce.
The Olympic Games surf events are going to take place in the ocean—not in a wave pool—so the team will be heading to Japan to train in its native waters. Because each and every athlete will be training hard to deliver their best performances on the Olympic Games stage, they'll need recovery tools with the strength and dedication to match. That's why the one item Team USA certainly does not intend to leave off their packing list is one of their three J-500™ Collection hot tubs.
The J-500™ Collection is our most luxurious series of hot tubs yet, offering the greatest variety of advanced hydrotherapy massage encased in unprecedented Curvalux™ cabinetry. Outside, the hot tub boasts a designer woven exterior with impressive corner lighting. Inside, dual ProEdge™ Waterfalls and a new PowerPro® FX Directional Jet combine to relieve tension and improve circulation through heat and massage. The tubs in the J-500™ Collection comfortably provide full-body hydromassage for 6 adults so no one ever needs to wait for their turn to relax.