Kai Lenny To Join The 2019 Surfers' Hall of Fame
Kai Lenny, a champion big wave surfer, stand-up paddle surfer and racer, surfer, tow-in surfer, windsurfer, kitesurfer and overall watersports enthusiast will be inducted into the 2019 Surfers' Hall of Fame. Lenny will have his hand and footprints immortalized in cement for the ages on Friday, August 2nd at 9am in front of Huntington Surf and Sport.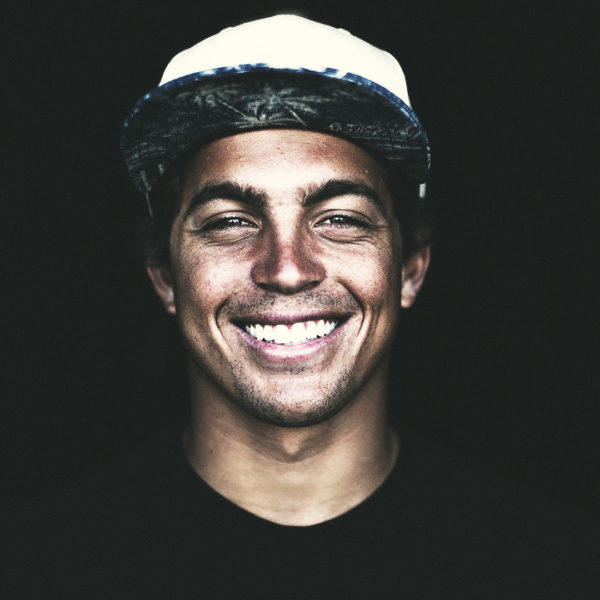 "Kai Lenny is one of the most progressive and amazing Big (and small) Wave Surfers on the Planet with endless amounts of God given talent," said Surfers' Hall of Fame founder Aaron Pai. "We are honored and excited to induct Kai into the Surfers' Hall of Fame this Summer!"
Born on October 8, 1992, Kai's parent's dipped him in the Maui shorebreak before his first week on earth was complete. His skills as a waterman exploaded soon thereafter. Lenny, whose name is derived from the Hawaiian word for ocean, learned to surf by age five, windsurf at six, stand up paddle at seven and kite surf at nine. He had his first sponsor before he reached age 10.
Martin and Paula Lenny moved to the island specifically to windsurf and then built their family life entirely around watersports. That Kai was surrounded by Maui's tight-knit watersports community and a supportive family was a bonus.
Kai Lenny boasts an impressive lineup of mentors. Among the wave riding royalty are windsurfing legend Robby Naish and big wave veterans and master watermen Laird Hamilton and Dave Kalama. All are legends in their own right.
Only 26, Lenny is already one of the world's most accomplished watermen. A veteran on the Professional Windsurfing Association World Wave Tour, he was runner-up at the Kite Surf Pro World Championships and is a seven-time winner of the SUP (stand up paddle) world title.
Three weeks before his 20th birthday, young Kai Lenny won his first SUP championship. In 2014 Lenny finished fourth in the grueling 32-mile Molokai 2 Oahu (M2O) Paddleboard World Championships, the ultimate test of pain and paddling. The following year he came in second.
Capturing the M2O crown is a significant achievement in the extreme-sports world. The desire to win fueled Lenny to change equipment and modify his training. After consulting with Kalama, Kai tweaked his race tactics and stocked the escort boat with Taco Bell, his body's ideal fuel. He trounced everyone at the 2016 race, setting a new world record in the process.
Following in the path of his pioneering mentors, Lenny has been riding Jaws, Maui's notorious big wave break, since he was 16. Kalama and Hamilton, the wave's undisputed kings, coached the young Hawaiian on the finer skills of tow-in surfing.
Lenny surfed Jaws 24 times in the hurricane fueled 2015-16 season. His performance on the biggest days earned him a spot on the World Surf League's Big Wave Tour. One of Kai's goals is to win a big wave world title. He finished runner-up last year and currently sits in third place on this season's ratings.
On May 2nd of this year, Kai won the WSL Big Wave Awards for Overall Performance and XXL Biggest Wave Award for his revolutionary session at Pe'ahi (Jaws) last November. When the Jaws Challenge was postponed due to its monster waves being too large, the "Kai show" began and he served up one of his best performances to date. Lenny stunned the surfing world when he was towed into an absolutel behemouth then airdropped 20 feet coming off a cutback on the lip and stuck the landing.
In pursuit of his aquatic passions, Lenny has surfed oceans, bays, rivers, lakes, wave parks, even swimming pools. His repertoire also includes prone paddling, outrigger canoeing, freediving, skimboarding, bodysurfing, hydrofoil surfing, shortboard surfing—basically anything that involves water or waves.
Support from his family has kept Kai modest and humble. Father Martin juggles a real estate ­career while helping Kai guide his ­affairs. ­Mother Paula, athletic in her own right, recently retired as a physician. The two not only ­encouraged Kai and his younger brother, Ridge, in their oceanic adventures—they joined in.
"All of my sports are surfing based," Kai said in a recent interview. "My favourite thing in the world is riding a wave, so as long as I'm riding a wave, I'm happy."
Kai joins Janice Aragon, winner of the ISA World Surfing Games and NSSA Nationals and current executive director of the NSSA and Sam Hawk, a standout power surfer in the 1970s and part of the renowned Hawk surfing clan that includes Tom and their late brother Chris, as this year's inductees.
The Surfers' Hall of Fame induction ceremony pays tribute to those individuals who have made an indelible mark on the sport, industry and culture of surfing.
Tens of thousands of visitors travel to Huntington Beach's downtown area and literally walk in the footsteps of surfing superstars and legends from several eras including Laird Hamilton, Andy Irons, Jack O'Neill, Robert August, Bob Hurley, Sean Collins, Kelly Slater, Lisa Andersen, Gerry Lopez, George Downing, Shane Dorian, Greg Noll, Corky Carroll, Shaun Tomson, Rob Machado, Sumo Sato, Timmy Turner, Shawn Stussy, Rabbit Kekai and many more, who are already immortalized in cement.
This year's induction ceremony features the inductees, family, friends, pro surfers and industry titans, and is open to the public, free-of-charge.  Further information is available at https://hsssurf.com/shof/ and https://jmp.sh/ZTT2c8c.