Salt Life Lager Expanding Across Southeast
Delta Apparel, Inc. (NYSE American: DLA), a leading provider of core activewear and lifestyle apparel products, today announced the launch of Salt Life Lager in two additional Southeastern markets – Alabama and Tennessee. The Salt Life brand's crisp, clean and refreshing lager is now being distributed in Alabama by United-Johnson Brothers and in Tennessee by both Lipman Brothers and Athens Distributing Company. With this latest expansion, Salt Life Lager is now available in thousands of retail locations across Florida, Georgia, Alabama and Tennessee.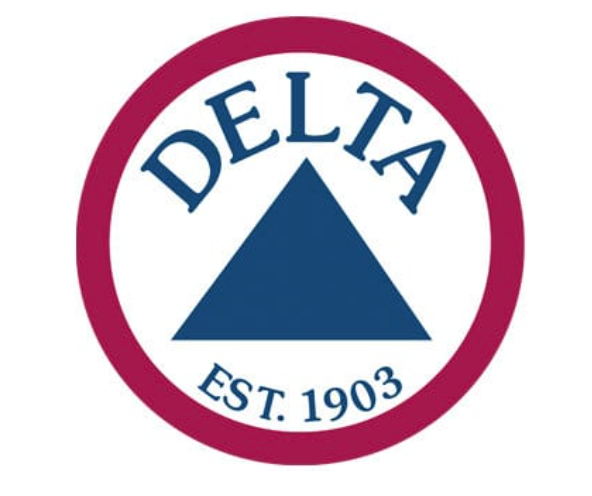 "This is a great opportunity to make our beer more accessible to the many Salt Life enthusiasts in Alabama and Tennessee and we have great teams in place to seize that opportunity," Salt Life Group President Jeff Stillwell said. "Salt Life Lager continues to gain more and more consumers and serve as a key driver for the brand.  We look forward to launching Salt Life Lager in additional markets later this summer."
About Salt Life
Salt Life is an authentic, aspirational and lifestyle brand that embraces those who love the ocean and everything associated with living the "Salt Life." Founded in 2003 by four avid watermen from Jacksonville Beach, Florida, the Salt Life brand has widespread appeal with ocean enthusiasts worldwide. From fishing, diving and surfing, to beach fun and sun-soaked relaxation, the Salt Life brand says, "I live the Salt Life." Numerous professional athletes, sportsmen and other ambassadors in the fishing, surfing, diving, rock, pop and country music worlds have an alliance with the brand through cross-marketing partnerships (https://www.saltlife.com/athletes/). The brand is visible in areas across the media, sports and popular culture landscapes, including music videos, national tour sponsorships, fishing and outdoors-related television shows, professional auto-racing events, and Salt Life's popular YouTube channel. From its first merchandise offerings in 2006, Salt Life has grown with distribution in surf shops, specialty stores, department stores and sporting goods retailers. Salt Life products are also available to consumers at www.saltlife.com and at Salt Life's various branded retail stores, including locations in Huntington Beach and San Clemente, California, Daytona Beach and Tampa, Florida, and Columbus, Georgia. The brand's flagship store is located in Jacksonville Beach, Florida, where the term "Salt Life" was coined over 15 years ago, and additional locations are scheduled to open later this year in Orlando, Florida, and Key West, Florida.
About Delta Apparel, Inc.
Delta Apparel, Inc., along with its operating subsidiaries, Salt Life, LLC, M. J. Soffe, LLC, and DTG2Go, LLC, is an international design, marketing, manufacturing, and sourcing company that features a diverse portfolio of core activewear and lifestyle apparel and related accessory products.  The Company sells casual and athletic products through a variety of distribution channels and distribution tiers, including department stores, mid and mass channels, e-retailers, sporting goods and outdoor retailers, independent and specialty stores, and the U.S. military.   The Company's products are also made available direct-to-consumer at its branded retail stores and on its websites at www.saltlife.com, www.coastapparel.com, www.soffe.com and www.deltaapparel.com.  The Company's operations are located throughout the United States, Honduras, El Salvador, and Mexico, and it employs approximately 8,100 people worldwide. Additional information about the Company is available at www.deltaapparelinc.com.