SDSI is Looking to the Future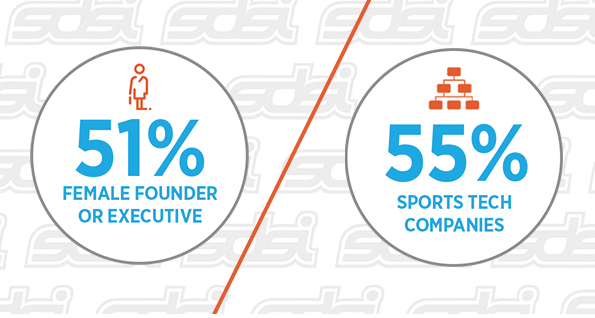 What does the future of the Sports & Active Lifestyle industry look like?
That's a question we ponder frequently at SDSI, and looking at our Accelerator Program statistics we've identified two trends.
There is no doubt the future is female.  According to the US Census Bureau, San Diego is 48.9% female, but as of 2018, 51% of the companies that graduate our Accelerator Program have a female executive or are female led.
Also, sports and healthy living are integrating with technology at a rapid pace.  As of 2018, 55% of Accelerator Program graduates create technology related or enabled products or services.
We recently joined forces with the Qualcomm Foundation to nurture both of these rising categories.  Through our mentoring programs we provide the knowledge and community that's needed to support the future of our industry.
Applications are open now for Class 14 of the SDSI Accelerator program.  Will you join us?