SIMA To Bolster Sustainability Efforts
Under their mantra of "reducing and eliminating" the Surf Industry Manufacturers Association (SIMA) is bolstering its new Business Sustainability Alliance by helping manufacturers move away from printed B2B sales catalogs. SIMA has chosen PlumRiver Technologies' Elastic Suite as its preferred B2B digital merchandising solution to help eliminate printed sales catalogs for its members while strengthening the surf industry's commitment to the environment.  Under this new partnership, PlumRiver will donate 8% of their revenue from creating digital catalogs for SIMA members to fund environmental programs through its Business Sustainability Alliance.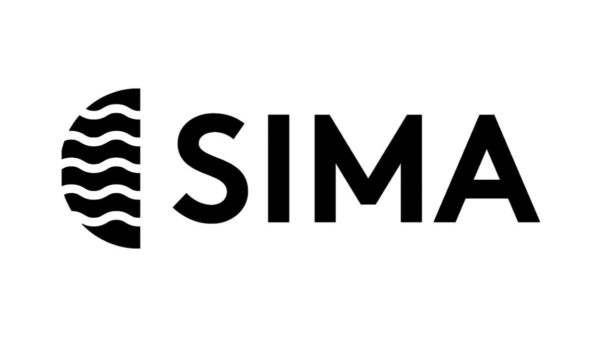 "From a business efficiency point of view, the move to digital catalogs in this day and age is a relatively easy decision," said Shannan North, SIMA President. "When considering the positive impact we as an industry can have on the environment by eliminating printed catalogs, the decision becomes a necessity. Elastic shares the same core values as SIMA when it comes to the environment, retailer adaptation and customer service. We are very excited to be taking on this challenge with a B2B technology solution that is robust, innovative and user friendly."
SIMA members collectively print nearly 180,000 B2B sales catalogs annually at a cost of just over $5 million. Research by the Environmental Paper Network shows that printing and shipping this number of 150-page catalogs requires 540 tons of wood made from 3,244 trees, uses 3.45 billion BTUs of energy, produces 2.43 million pounds of CO2, uses 2.89 million gallons of water and produces 159,480 pounds of solid waste.  All of these negative environmental impacts will be eliminated when moving to print-free B2B sales and marketing materials.
"Partnering with SIMA to help the surf industry achieve their sustainability objectives through the elimination of printed B2B marketing materials is directly aligned with our values and vision as a company," said Josh Reddin, PlumRiver Technologies CEO. "The Elastic platform is not only the leading digital merchandising technology that makes 100% print elimination possible, but our solution also helps boost the bottom line of both manufacturers and retailers by incrementally lifting sales while creating measurable efficiency-driven cost savings."
In addition to helping surf industry manufacturers realize these cost savings and sales growth, SIMA has chosen Elastic as its preferred technology provider to enhance relationships with retailers.  Printed catalogs have been a staple of the B2B sales process for reps and retailers alike since the beginning of the surf industry, but the move to a digital merchandising platform will provide a more seamless and efficient wholesale buying process for retailers. The purchasing experience when using Elastic becomes more interactive, visual and strategic as buyers continue to fight for the attention of a more discerning consumer. With this next-generation B2B platform retailers and sales reps can collaboratively curate assortment plans to assure a higher level of sell-through with the potential of greater margins at retail.
Under the partnership, SIMA members will receive exclusive pricing when signing on with Elastic as part of PlumRiver's commitment to supporting the health and growth of the surf industry. Those brands interested in learning more about Elastic are encouraged to contact Sawyer Frank at sawyer.frank@elasticsuite.com or (815) 404-8978.  SIMA members may also learn more at the upcoming SIMA CEO Roundtable and Speaker Series in Southern California in August and Surf Expo trade show in Orlando on September 5-7.
About SIMA
The Surf Industry Manufacturers Association (SIMA) is the official working trade association of more than 250 surf industry suppliers. Founded in 1989, SIMA is a non-profit organization that serves to promote awareness of the surf industry and participation in the sport of surfing through public relations efforts and a variety of services, educational programs and research. In addition, SIMA actively supports oceanic environmental efforts through its 501(c)(3) charitable environmental foundation, the SIMA Environmental Fund. In the past 24 years, SIMA's Environmental Fund has raised more than $8 million for environmental groups seeking to protect the world's oceans, beaches and waves. The SIMA Humanitarian Fund, also a 501(c)(3) charitable foundation, was established in 2006 to award grants to various surf or boardsport related social and humanitarian non-profit organizations whose efforts are focused on improving the quality of life, health and/or welfare of people.
About PlumRiver Technologies
Founded in 2003, PlumRiver Technologies is a leading provider of B2B ecommerce SaaS solutions. Easy-to-use, web-based applications are tailored to the needs of manufacturers and wholesalers of footwear, apparel, outdoor, surf, sporting goods and other segments of the specialty retail market. In early 2016 PlumRiver acquired Elastic Suite Inc. the leading provider of B2B digital merchandising and sales enhancement technologies serving category-leading clients from a variety of manufacturing verticals. PlumRiver acquired CenterStone Technologies in 2018, bringing together the combined experience of a strong technology team behind the company's Elastic platform as the industry standard wholesale purchasing interface between manufacturers and retailers.  Some of the world's biggest brands utilize the company's Elastic technology platform that quickly bridges the gap between order processing systems, sales reps, retailers and consumers. Clients benefit further from Elastic features designed to quickly and easily integrate with existing IT infrastructure and ERP systems. For more information visit www.plumriver.com and www.elasticsuite.com.