Two Former VF Executives Join Abercrombie & Fitch Co.
Abercrombie & Fitch Co. (NYSE: ANF) today announced two key senior hires to lead its Europe, Middle East, and Africa (EMEA) and Asia-Pacific (APAC) regions. Daniel Le Vesconte and Olga Wu recently joined A&F Co. as Group Vice Presidents, overseeing the company's EMEA and APAC operations, respectively. These new roles will both report to Kristin Scott, President, Global Brands, and will be responsible for executing the company's brand strategies to drive growth in their respective local markets.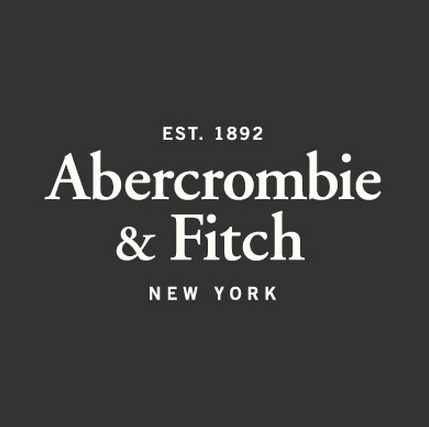 As outlined at the company's Investor Day in 2018, A&F Co. sees significant opportunity for global growth. In conjunction with these appointments, the company continues to build its international presence and has selected the London and Shanghai offices as its regional EMEA and APAC headquarters, respectively. The regional headquarters will complement existing teams in place in EMEA and APAC and will include robust, regionally-focused teams across Marketing, Merchandising, Planning, Inventory Management, Promotions, Customer Research, Strategic Planning, and Finance.
Mr. Le Vesconte, 50, joins the company most recently from footwear and clothing brand, Dr. Martens, where he served as President, EMEA. Prior to Dr. Martens, Le Vesconte worked for a number of global companies including VF Corporation, where he led the Vans and Reef brands' European market entry and significant growth. He brings more than 25 years of experience managing global consumer brands in Europe.
Ms. Wu, 54, joins the company from VF Corporation, where she most recently served as General Manager of Timberland in China. Prior to VF Corporation, Wu served as Managing Director of KFC Taiwan. She brings more than 30 years of experience managing businesses throughout Asia.
"As we seek to drive global growth and adapt our playbooks for markets around the world, we're investing in our international teams to drive further closeness to our customers in every region," said Fran Horowitz, Chief Executive Officer, Abercrombie & Fitch Co. "We are pleased to welcome Dan and Olga to our A&F team; they each bring deep experience and understanding of consumer behavior and brand leadership across their respective regions. Their insights and leadership will help support our goal of consistently bringing relevant products and brand experiences to our customers around the world."
About Abercrombie & Fitch Co.
Abercrombie & Fitch Co. (NYSE: ANF) is a leading, global specialty retailer of apparel and accessories for Men, Women and Kids through three renowned brands. For more than 125 years, the iconic Abercrombie & Fitch brand has outfitted innovators, explorers and entrepreneurs. Today, the brand reflects the updated attitude of the modern customer, while remaining true to its heritage of creating expertly crafted products with an effortless, American style. The Hollister brand epitomizes liberating the carefree spirit of an endless California summer for the teen market. abercrombie kids creates smart, playful apparel for children ages 5-14, celebrating the wide-eyed wonder of childhood.
The brands share a commitment to offering products of enduring quality and exceptional comfort that allow consumers around the world to express their own individuality and style. The company operates over 850 stores under these brands across North America, Europe, Asia and the Middle East, as well as the e-commerce sites www.abercrombie.com and www.hollisterco.com.