Rob Dyrdek Invests in Performance Nutrition Company
Momentous, a performance nutrition company, today announced that it has closed $5 million in Series A funding led by Los Angeles based firm FitLab, an investment fund focused on advancing human performance. Momentous joins a select group of performance brands in the FitLab portfolio, such as Laird Hamilton and Gabrielle Reece's XPT and leading digital fitness platform Freeletics.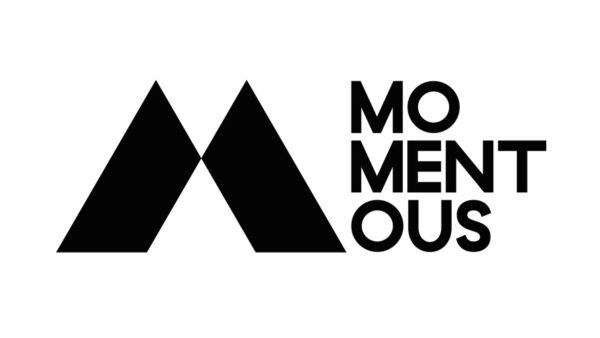 The financing also included a partnership agreement between Momentous and MVMNT Inc., a FitLab portfolio company, which powers a house of fitness brands built around iconic athletes and sport brands. Under the agreement, Momentous will develop custom, branded sports nutrition lines for the MVMNT brand partners.
The rest of the round was completed with contributions from private individuals including climber Alex Honnold, Academy Award-winning filmmaker/alpinist Jimmy Chin, and entrepreneur/media personality Rob Dyrdek. As part of FitLab's partnership with Momentous, FitLab founders Brian Kirkbride and Mike Melby will join the company's Board of Directors. To facilitate close collaboration with their new partner, Momentous' leadership team intends to relocate the company from its current headquarters in Jackson Hole, Wyoming to Los Angeles, California.
"The health and fitness market is very segmented, but rather than serving a single diet or training philosophy, our vision is to promote progress in health and fitness for the industry as a whole," said Momentous Founder and CEO Matt Wan. "Partnering with a global leader like FitLab will allow us to accelerate that vision by expanding our reach through some of the most forward-thinking fitness brands, without complicating our core brand ethos. I'm excited about the unique experience and track record that Brian, Mike, and the rest of the FitLab team have to offer, and am grateful to partner with investors who are authentically and deeply connected in health and fitness."
Momentous launched their first products in 2018 with a line of best-in-class protein and recovery products now purchased by more than 100 professional and collegiate teams and performance facilities from the NBA, NFL, MLB, NHL and NCAA. The company is dedicated to collaborating with the world's most respected performance experts to deliver intentional, innovative, and authentic products to both professional and recreational athletes. The company plans to aggressively expand their product line with this funding across recovery, essential and optimization nutritional categories.
"We have spent the last decade investing in and operating companies across fitness and sport, and over the last few years have performed an intensive review of the nutritional supplements landscape in search of the ideal company to invest in and partner with our broader portfolio of brands. Momentous' relentless focus on performance, quality and transparency made it the clear choice," said FitLab managing partner Brian Kirkbride. "Matt Wan is a dynamic CEO with an intense passion and work ethic towards the Momentous mission, and the Momentous product line and traction tangibly represent that. We are excited about this investment and commercial partnership, and the future of this segment, which we are confident Momentous will be critical in shaping."
About Momentous
Momentous empowers the relentless pursuit of progress in athlete health and wellness. We strive to create no-compromise products that support the endless improvement of athletic performance. Our mission drove us to seek out the absolute best knowledge on nutritional supplements in order to be able to deliver formulas with complete transparency and free of fillers and inferior ingredients. Momentous products are 100% NSF Certified for Sport across the line, taste great and perform. For more information on Momentous, please visit https://www.livemomentous.com.
About FitLab
FitLab is a venture studio and fund focused on human performance. FitLab partners with iconic athletes, sport brands and proven entrepreneurs across investment stages, from incubation to seed to growth, with an active operational approach. Via an unmatched global network in sports and fitness, FitLab is able to accelerate the validation and distribution of category-defining companies. Visit https://fitlab.vc for more information.