Finalists Announced for Outdoor Retailer Innovation Awards
Outdoor Retailer unveiled 30 finalists for the second annual Outdoor Retailer Innovation Awards presented by PayPal Credit, which recognize achievements in outdoor products, materials and services. The finalists were selected by the panel of judges based on design, function and impact to advance to the final round, and winners will be announced at a live ceremony on the second night of Outdoor + Snow Show. The trade show runs January 29-31, 2020 at the Colorado Convention Center in Denver.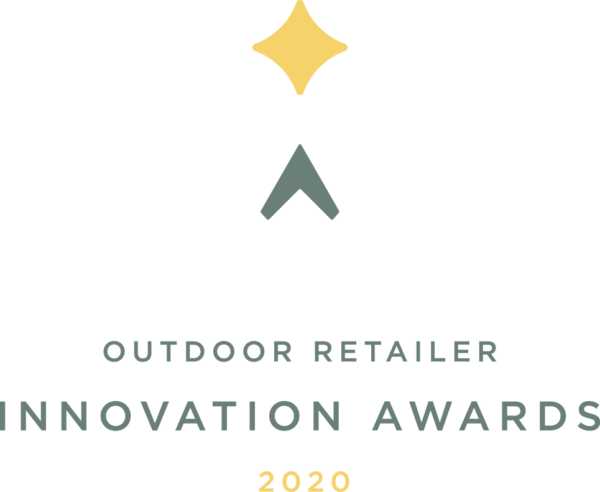 "The Outdoor Retailer Innovation Awards are truly an opportunity to celebrate the products and services pushing our industry forward, and we're excited to recognize the 30 finalists in the second edition of these awards," said Marisa Nicholson, Outdoor Retailer senior vice president and show director. "We saw an incredible number of entries as this awards platform continues to grow, demonstrating the breadth of brilliance evident in our community."
Finalists were determined by the judging panel from 174 overall entries in the awards' second year. Entries were evaluated based on a variety of factors, including concept, functionality, originality, sustainability and innovative features.
From the list of finalists, judges will determine the winners. The live Outdoor Retailer Innovation Awards ceremony to reveal all winners will be held on Thursday, January 30, 2020 in the Four Seasons Ballroom at the Colorado Convention Center. Doors open at 6 p.m. and the show is open to all Outdoor Retailer attendees. The finalists:
COMPANY — ENTRY
ALLIED Feather & Down — OPTIX iMirror by ALLIED Feather & Down powered by Nobal Technologies
Appalachian Gear Company — All-Paca Fleece Hoodie
Archer Components — D1x Trail Electronic Shifter
Climate Neutral — Climate Neutral Certified
Dahu Sports USA — Ecorce 01
ECCO — DriTan™
Ghosts Apparel Studio — G13LJ-X8/SR 3-Layer Shell Jacket
Great Outdoor Provision Co. — Retail
Hans Global LLC — SEAWOOL
Hustle Bike Labs — REM Pedal System
Ignik — Gas Growler
LifeStraw — LifeStraw Max
Mammut — Mammut Photics HS Thermo Bomber Jacket
Mammut — Mammut Nordwand 6000 High GTX
Morrison Outdoors — Little Mo 20° Baby Sleeping Bag
mountainFLOW eco-wax — Plant-Based Ski Wax
MPOWERD — Luci Core
NEMO — Flyer Self-Inflating Baffled Air Pad
Nite Ize — RunOff Waterproof Accessory Bag
Oru Kayak — Inlet
Polartec — Polartec® Power Air™
PrimaLoft — PrimaLoft® P.U.R.E.™ Manufacturing Technology
RECCO — RECCO SAR Helicopter Detector
Salomon — Salomon Recyclable Concept Shoe
SEED Peoples Market — Retail
Stasher, Inc. — Stasher Stand-Up
The CrazyCap — CrazyCap
The JP Outdoor Company — Co-Pilot Backpack and Baby Carrier
Therm-a-Rest — Therm-a-Rest WingLock Valve
Yakima Products Inc. — A new cargo box
Throughout Outdoor + Snow Show, all finalists will be on display in the Innovation Gallery on the show floor at the Colorado Convention Center.
Outdoor industry and event veteran Liz Ferrin is working with Outdoor Retailer once again to produce the awards. Ferrin has also facilitated the production of Outdoor Retailer's Inspiration Awards and Sundance Film Festival activation, among other programs.
For information on sponsorship opportunities around the Outdoor Retailer Innovation Awards and Innovation Gallery, as well as to exhibit at the show, contact Krista Dill, director of sales, at krista.dill@outdoorretailer.com or an Outdoor Retailer account executive.
Outdoor + Snow Show registration and housing are open. The show is followed by the SIA/WWSRA On-Snow Demo at Winter Park Resort, Colo., from Feb. 3-4, 2020, and is co-located with Winter Sports Market (January 26-28, 2020) the annual trade show for specialty retailers and invited suppliers co-hosted by Snowsports Merchandising Corp. (SMC) and Sports Specialists Ltd. (SSL).
About Outdoor Retailer
Outdoor Retailer, the largest U.S. tradeshow and premier business event for the outdoor industry, brings together retailers, manufacturers, industry advocates and media to conduct the business of outdoor recreation through trade shows, Outdoor Retailer Magazine, product demo events, media events and web-based business solutions. The Outdoor Retailer trade shows are the premier outdoor industry events for North America, providing platforms for critical face-to-face business initiatives, line previews, innovations, launches, networking and retailer education. Visit outdoorretailer.com for more information.
Outdoor Retailer is owned by Emerald Expositions, a leading operator of business-to-business trade shows in the United States. The company currently operates 60 trade shows, as well as numerous other face-to-face events. In 2018, Emerald's events connected over 500,000 global attendees and exhibitors and occupied nearly 7 million net square feet of exhibition space.