Dominic Di Maggio Promoted to North American Brand Manager for NSP
Surf Technicians LLC. would like to congratulate Dominic Di Maggio on his promotion to North American Brand Manager for NSP.  Dominic will be focused on accelerating the growth in sales that NSP has been enjoying while also educating and servicing the needs of the dealers and consumers alike. Dominic's long background includes product development and production planning as well as more recently customer service. This experience will allow him to work closely with both our dealers and the factory on future designs & products.  Another key role for Dominic will be that of educating retailers and store staff on selling points of NSP boards, benefits and constructions.  He will also be instrumental in working with the US domestic reps on product, promotions, instore displays and marketing.  As well, he will oversee and monitor any and all warranty issues related to NSP along with taking on the role as team/ambassador manager.  Dominic will be based at the Surf Technicians office located in Carlsbad California.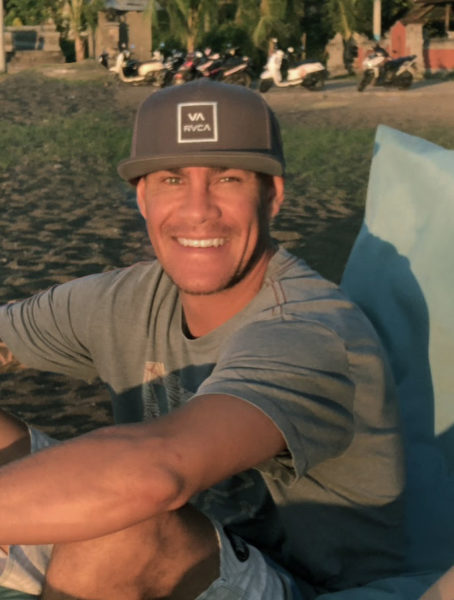 "Dominic is one of the most experienced people in our industry.  He has a background that makes him perfectly suited for this new position.  He Surfs, Foils and SUP's.  He knows constructions and how things work at the factory level.  He has been interfacing with our dealer network for over a year and will be a great technical adviser" Says John Vance, CEO of Surf Technicians. "We are extremely happy to see Surf Technicians invest in the future of NSP with the appointment of Dominic to this key role.  We have known Dominic for a long time and have complete confidence that he will be an outstanding asset in our efforts of strengthening our position in North America" Said Trent Petersen, CEO of NSP.
Dominic Di Maggio said "I am excited to be involved with such a progressive brand and company. NSP stays true to the vision of creating great performing, affordable, durable products. Their technology's, constructions and shapes are the best available in the market. This connected to the delivery platform that Surf Technicians provides is a perfect solution for many retailers and consumers alike. I am looking forward to hitting the road and sharing the NSP 2020 lineup"
Surf Technicians is currently showing their entire 2020 product line at regional shows across the country and we look forward to pre-viewing our newest designs with you soon. Dominic and the entire Surf Technicians team will also be attending the world's largest Surf oriented trade show, Surf Expo in Orlando Florida January 8 through 10th.
About Surf Technicians
Shaping the Art of Technology:  Surf Technicians was founded in 1989 in a quest to find and utilize new technologies that would bring game improvement to surfers of all abilities everywhere.  We build boards for many of the best and most popular surfboard brands on the planet and we were the first to do it! Today we continue to employ the most advanced materials and manufacturing technicians available. We continue to push every boundary utilized in manufacturing, while also attaining a high level of sustainability.  We build what others can only dream of doing.  Visit us at www.surftech.com for additional information.