GSI Goes Plastic Free with Its Packaging
Over the past 12 months Global Surf Industries has been working on a program to eliminate all single use plastic from our surfboard and stand up paddleboard packaging. We took advice from an environmental advisory service on what the best practice for packaging was and worked with our vendors to source the best materials.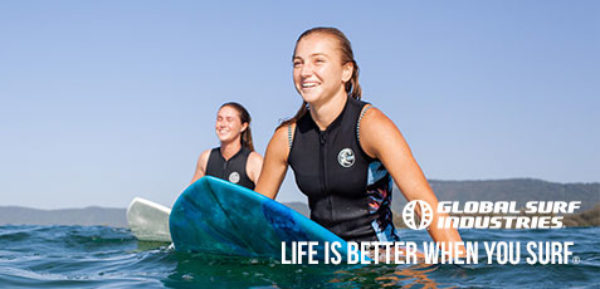 In Sept 2019 we moved all production to only use 100% recycled cardboard, 100% recycled paper and 100% recycled paper packing tape in our packaging. 100% of the packaging can and should be recycled. This helps to form a continuous loop whereby no virgin material is ever used in our packaging.
These products have started to flow to the marketplace now in early 2020. This initiative stops the use of over 300,000 square meters ( 3,200,000 square feet ) of plastic a year, which equates to approximately 75,000 litres ( 20,000 Gallons ) of oil being used to create that plastic.
We see this as a vital first step in the greening of our product offering.
We hope you see the value in this initiative and can make small adjustments in your own life that add up to bigger ones over your lifetime.