GoPro Q3 Revenue Falls 54%
GoPro, Inc. (NASDAQ: GPRO) today announced financial results for its third quarter ended September 30, 2019.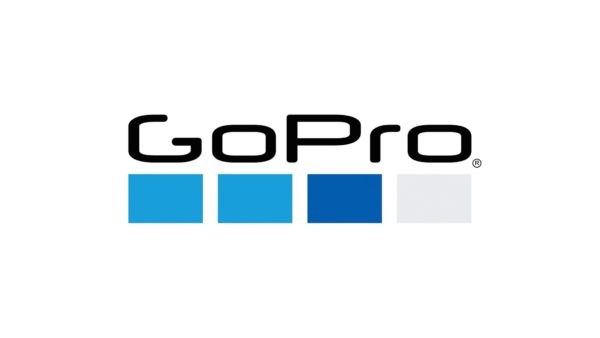 "Third quarter results are above the guidance provided on October 2nd. We are reiterating our annual revenue outlook of six-to-nine percent growth, and increasing our profitability outlook for the fourth quarter and 2019," said GoPro founder and CEO Nicholas Woodman. "HERO8 Black and MAX are generating the highest positive social sentiment metrics of any new GoPro and are setting record unit sales for new cameras at GoPro.com. Both products appear to be unquestionable hits with consumers and we're optimistic about their impact on our business going forward."
GoPro Q3 2019 Financial Results
Revenue for Q3 2019 was $131 million. GAAP gross margin for Q3 2019 was 22%. Non-GAAP gross margin for Q3 2019 was 23%. As discussed on October 2, 2019, GoPro expected Q3 revenue and gross margin would be negatively impacted by a late-stage production delay that shifted sales of HERO8 Black from Q3 to Q4 of 2019.
GoPro Q3 2019 GAAP and non-GAAP operating expenses of $99.6 millionand $90.3 million represent year-over-year reductions of 11% and 8%, respectively. GAAP and non-GAAP operating expenses were at their lowest levels since 2014.
Q3 2019 GAAP net loss was $75 million, or a $0.51 loss per share.Non-GAAP net loss was $61 million, or a $0.42 loss per share.
Cash and investments totaled $79 million at the end of Q3 2019.
Recent GoPro Highlights
In October, GoPro launched HERO8 Black, MAX and new GoPro app features, achieving record positive social sentiment.
The first month of unit sales of HERO8 Black at GoPro.com eclipsed every previous new GoPro, including 2018's HERO7 Black by 40%.
The first month of unit sales of MAX at GoPro.com outpaced its predecessor, Fusion's first month in 2017 by a factor of four.
Aggregated camera unit sales on GoPro.com in the month of October were up 50% year-over-year.
In the first month, viewership of HERO8 Black and MAX launch-related marketing assets was 42% higher than the HERO7 Black assets during the same period a year ago.
The HERO8 Black launch video has become the most viral launch video in GoPro history.
GoPro's Plus subscription service surpassed 305,000 active paying subscribers as of November 4, 2019, up 21% since our Q2 2019 Earnings Release dated August 1, 2019, and up 66% year-over-year.
In the US, GoPro captured 93% dollar share of the action camera category in Q3 2019, according to the NPD Group.HERO7 Black was the No. 1 selling camera in all of digital imaging by unit volume, and GoPro's HERO7 line plus Fusion were the top-four selling cameras in our category according to the NPD Group.
In the US, for the $300 and above price band, GoPro sell-through units increased by 38% in Q3 2019, year-over-year, according to NPD Group.
In Europe, during Q3 2019, GoPro had three of the top five cameras in our category, and in the $200 and above price band of the action camera category, GoPro held 80% market share in dollars, according to GfK.
In Japan, GoPro market share of the action camera category in units increased from 58% to 60% in Q3 2019, year-over-year, according to GfK.
Organic viewership of GoPro content across all channels achieved an all-time high in Q3 2019 with 234 million organic, non-paid views, a 35% increase over our previous record set in Q1 of 2019.
GoPro's YouTube channel alone registered a record 178 million organic views in Q3 2019, an increase of 83% year-over-year.
Social followers across all channels increased by 1.2 million in Q3 2019 to more than 42 million.
On July 31, 2019, GoPro merged the GoPro and Quik Apps, enabling new features for photo and video editing.
Usage of the GoPro App's automated editing tools increased 73% and total edit sessions jumped 131% in the first month after launching the revamped app.
Results Summary:
Three months ended September 30,
($ in thousands, except per share amounts)
2019
2018
% Change
Revenue
$
131,169
$
285,936
(54.1)
%
Gross margin
GAAP
21.7
%
31.8
%
(1,010)
bps
Non-GAAP
23.4
%
33.2
%
(980)
bps
Operating loss
GAAP
$
(71,198)
$
(21,354)
(233.4)
%
Non-GAAP
$
(59,566)
$
(3,638)
(1,537.3)
%
Net loss
GAAP
$
(74,810)
$
(27,089)
(176.2)
%
Non-GAAP
$
(61,265)
$
(6,058)
(911.3)
%
Diluted net loss per share
GAAP
$
(0.51)
$
(0.19)
(168.4)
%
Non-GAAP
$
(0.42)
$
(0.04)
(950.0)
%
Adjusted EBITDA
$
(52,715)
$
6,205
(949.6)
%
About GoPro, Inc. (NASDAQ: GPRO)
GoPro helps the world capture and share itself in immersive and exciting ways.
GoPro, HERO and their respective logos are trademarks or registered trademarks of GoPro, Inc. in the United States and other countries.
For more information, visit www.gopro.com. GoPro users can submit their photos, raw clips and video edits to GoPro Awards for social stoke, GoPro gear and cash prizes. Learn more at www.gopro.com/awards. Connect with GoPro on Facebook, Instagram, LinkedIn, Twitter, YouTube, and GoPro's blog The Inside Line.