Check Out SIA's Industry + Intelligence Schedule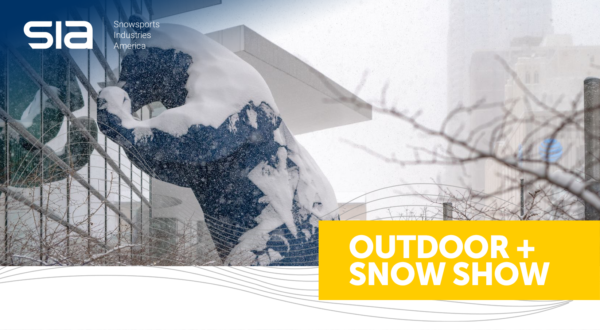 Industry + Intelligence: You're Invited!
We're getting close! SIA's Industry + Intelligence at the 2020 Outdoor + Snow Show kicks off at Colorado Convention Center, January 28-31, 2020.
We've assembled four days of inspiring & educational discussions designed to accelerate your business and get your advocacy engine primed. With presentations and keynotes addressing everything from retail and e-commerce, marketing, climate change, trade, and more, there is something for everyone.
The most updated schedule of events is live. Take a look and mark it all on your calendar – starting on Tuesday, January 28th!
Click Here to View the Entire Industry + Intelligence Schedule
SIA is the winter industry's non-profit trade association, supporting our members through insightful research, education, and events while advocating for issues that impact the future of the industry.
We're United By Winter, Join Us.