Fernando Aguerre Recognized for Lifetime Achievement
The President of the International Surfing Association (ISA), Fernando Aguerre, was recognized with the prestigious "Lobo de Mar" award on Sunday December 8 in his native Mar del Plata, Argentina.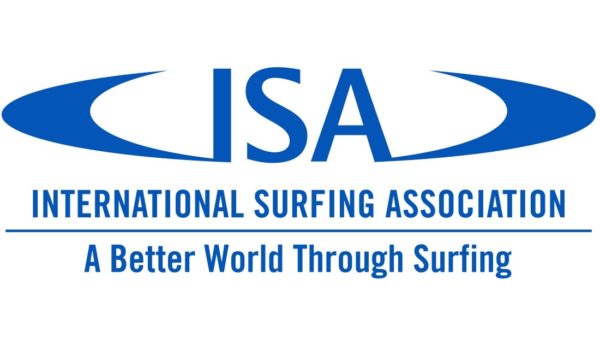 Aguerre received the Lobo de Mar for his lifetime achievements in developing and growing surfing worldwide, including surfing in the Olympic Games, and spreading the message to respect the ocean and its waves.
The Lobo de Mar, now on its 31st edition, is an honor that celebrates citizens of Mar del Plata for their achievements and contributions to sport and the culture of the city, the country and the world. Recipients are voted by the 50 year old Association of Sports Journalists of Mar del Plata
"Thanks to all who helped and still help me in changing the world through the ocean and its waves," said Aguerre upon receiving the award. "I share this award with those who helped, as well as the thousands of volunteers working in National Surfing Federations all around the globe to promote the sport.
"150 years ago, sport was a privilege, today sports are a human right. Even fifty years ago, sport was not truly universal, with females denied access to sport. Today that has changed.
"The ocean has no owners. It can't be sold rented, or gifted. It belongs to us all. It's a beautiful place that we must care for.
"Let's work together to take care of the ocean. If we don't, we will pay a very high price for not doing it."
View the video of Aguerre accepting the award here.
About the International Surfing Association:
The International Surfing Association (ISA), founded in 1964, is recognized by the International Olympic Committee as the World Governing Authority for Surfing. The ISA governs and defines Surfing as Shortboard, Longboard & Bodyboarding, StandUp Paddle (SUP) Racing and Surfing, Bodysurfing, Wakesurfing, and all other wave riding activities on any type of waves, and on flat water using wave riding equipment. The ISA crowned its first Men's and Women's World Champions in 1964. It crowned the first Big Wave World Champion in 1965; World Junior Champion in 1980; World Kneeboard Champions in 1982; World Longboard Surfing and World Bodyboard Champions in 1988; World Tandem Surfing Champions in 2006; World Masters Champions in 2007; and World StandUp Paddle (SUP, both surfing and racing) and Paddleboard Champions in 2012.
ISA membership includes the surfing National Federations of 108 countries on five continents. The ISA is presided over by Fernando Aguerre (ARG). The Executive Committee includes four Vice-Presidents Karín Sierralta (PER), Kirsty Coventry (ZIM), Casper Steinfath (DEN) and Barbara Kendall (NZL), Athletes' Commission Chair Justine Dupont (FRA), Regular Members Atsushi Sakai (JPN) and Jean Luc Arassus (FRA) and ISA Executive Director Robert Fasulo as Ex-officio Member.
Its headquarters are located in La Jolla, California (USA).
For more information, please visit www.isasurf.org
youtube.com/isasurfing
facebook.com/isasurfing
Instagram.com/isasurfing
twitter.com/isasurfing