2019 Ohana Gala: Tickets Available Now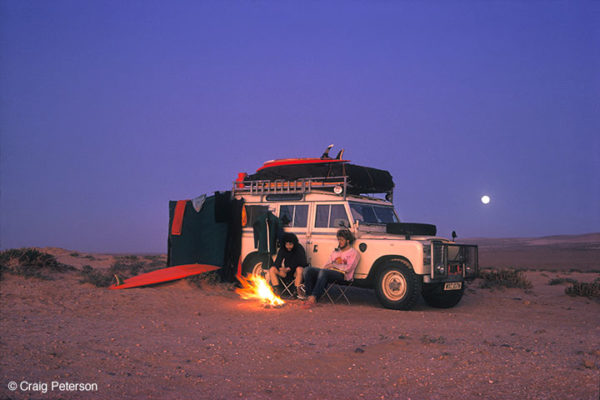 You're invited to the 2019 Ohana Gala on Saturday, June 15, 2019.
An event you'll not want to miss!
Spanning the four corners of the globe, from the most remote jungles of Indonesia, to the uncharted coast of Africa, to deep dives into faraway South Pacific atolls and the wilds of Central America, the 2019 Ohana Gala honors five of surfing's most intrepid explorers. They dared to go beyond the horizon and chase the dream. This year we celebrate their accomplishments… and hopefully, pry a secret or two out of them.
2019 Making Waves Honorees
Dick Metz: Explored South Africa in the early 1960's and was influential in the making of the epic surf film, "The Endless Summer." Talk story hosted by Randy Rarick.
Kevin Naughton & Craig Peterson: Photo Journalists and surf explorers of Baja, Mainland Mexico and Central/South America during the '70s and '80s. Talk story hosted by Jeff Divine.
Captain Martin Daly: Salvage diver, Australian surfer, ship captain, and tour operator Martin Daly, discovered the most epic surf spots throughout Indonesia and the Marshall Islands, and now provides surf excursions to some of the most far-flung destinations. Talk story hosted by Bob McKnight.
Captain Liz Clark: Solo sailor, surfer, adventurer and author of "Swell," talks about being just out of college to embark on a 10-year adventure aboard her 40' sailboat that most people only fantasize about. Talk story hosted by Sachi Cunningham.
The Ohana Gala will be an intimate evening at the Huntington Bay Club in Huntington Beach where you will be able to talk story with the legends of surf exploration. Hear their harrowing tales and dive deep into what it was like to be on the frontlines. And, of course, other surprise VIPs will be in attendance at this exclusive gathering. With once-in-a-lifetime travel packages on the auction block, you can even follow in their footsteps.
All proceeds from the evening go to preserving and sharing the history, heritage and culture of surfing.
Click here for information and reservations.