Moss Adams Alert: Credit losses standard transition relief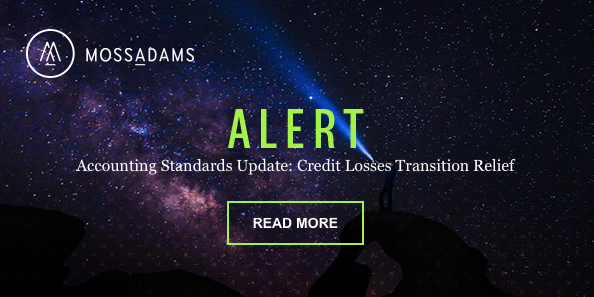 New Amendments Ease Transition
On May 15, 2019, the Financial Accounting Standards Board (FASB) issued Accounting Standards Update (ASU) 2019-05, Financial Instruments—Credit Losses (Topic 326): Targeted Transition Relief.
For entities adopting the credit losses standard, amendments in the update ease transition and increase the comparability of financial statement information.
Discover details, exceptions, and effective dates in our Alert.