Mark Your Calendar, Can't-Miss Education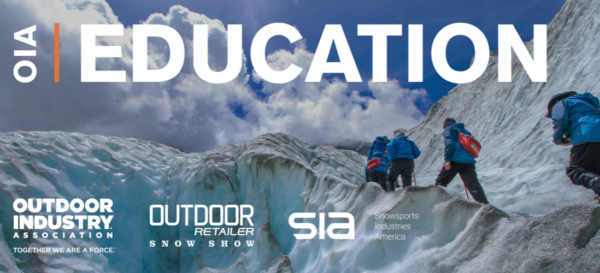 Outdoor Industry Association (OIA) is excited to announce our Outdoor Retailer Outdoor + Snow Show 2020 education lineup.
OIA will be kicking things off two days before the show with Sustainable Business Innovation education and workshops.
Don't miss this opportunity to discuss climate strategy with REI, determine best practices for chemicals management and implement the Higg Index to track your sustainability efforts.
Start day one of the show off right with breakfast co-hosted by OIA and Snowsports Industries America (SIA), exploring the impacts of climate change on our industry.
In addition to sessions, throughout each day OIA will also be hosting daily lunches to share outdoor participation stats, how you can protect your business while reducing your impact and efforts to build the outdoor industry employment pipeline.