Nitro Circus Launches Global Search for Host City Partners
Nitro Circus, the world's largest action sports brand, has appointed The Sports Consultancy (TSC) to run simultaneous host city procurement processes for their biggest global properties – Nitro World Games, Nitro Rallycross and Nitro Park & Air.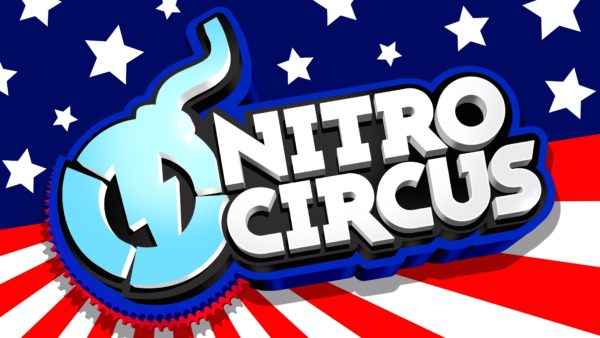 Nitro Circus has a reputation for delivering awe-inspiring innovations in sport and entertainment to audiences across the globe. Now the brand is teaming up with TSC to build on that success. Through this process, Nitro Circus will appoint multiple host city partners with whom they will co-create bespoke events that bring together world-class athletes and groundbreaking competition formats, uniquely showcase the host destination and inspire the next generation of stars.
To kick off this campaign, Nitro Circus is further expanding on their Nitro World Games showcase event which next year will be hosted for the first time outside of the US – the premier competition is coming to Cardiff's Principality Stadium in May 2020.  By taking a portfolio approach, Nitro Circus is offering bespoke, multi-year host city partnerships, coupled with year-round Nitro Circus Media House content, with opportunities starting from 2021 onwards.
Commenting on the appointment Antony Warren, SVP Business Development, Events at Nitro Circus said:
"By partnering with TSC, we are signaling our intent to take our largest events to our fans in cities around the world.  Our first step on this journey, after three years in the US, is hosting the 2020 Nitro World Games in Cardiff, Wales and from there we look forward to crossing many more borders as we build relationships with cities, fans and competitors in all corners of the globe."
TSC Director, Consulting Matt Wilson added:
"We are delighted to be partnering with Nitro Circus.  These events are truly disrupting the world of major events and, with their ability to drive global media exposure, youth engagement, year-round destination marketing and strong social and infrastructure legacies, are perfectly suited to future hosts seeking to challenge perceptions and boundaries."
About Nitro World Games:
Created by Nitro Circus and action sports icon Travis Pastrana, Nitro World Games pushes the limits of action sports competition. Featuring new big air formats, breakthrough ramp technology and innovative judging criteria, Nitro World Games shifted the landscape for both athletes and the industry alike in its 2016 debut and Nitro Circus' global livestream reached a hungry audience worldwide. Then the 2018 addition of Nitro Rallycross and Moto Quarterpipe broke new ground once again, as Nitro World Games moved into four-wheel motorsport for the first time and introduced the largest moto quarterpipe ever seen in competition.
Now established as a premium brand in the United States, Nitro World Games is expanding internationally with the addition of Nitro World Games Wales 2020. Coming to world-renowned Principality Stadium in May 2020, look for more records to fall as the boundaries of speed and gravity are pushed further still.
For more information head to NitroWorldGames.com and follow us on Instagram and Facebook.
About The Sports Consultancy (TSC)
The Sports Consultancy was founded in 2006 by Robert Datnow and Angus Buchanan, whose expertise in sports law and commercial rights has created a strategic sports marketing consultancy which offers commercial consulting, sales and legal services to events, venues, brands, rights holders and others involved in top-level sport, providing smart solutions and maximizing returns on investment.