Applications Now Open for SDSI's Accelerator Program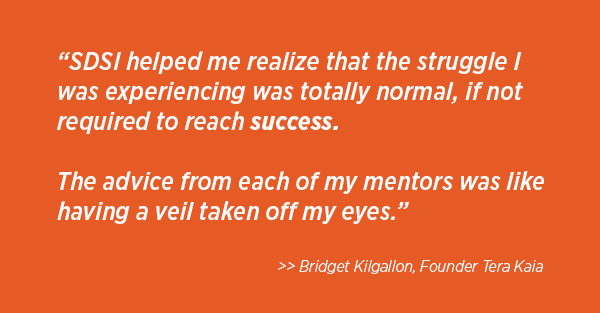 It's the New Year and SDSI's mentor programs are in full swing!
Today we open the application period for Class 15 of our Accelerator program.  Our Accelerator is aimed at businesses who are looking for guidance on how to sustainably grow and scale.
We also recently revamped our Gateway Program to better serve the needs of Early Stage Entrepreneurs.  The new Gateway Program features a rolling enrollment for those looking to turn an idea into reality.
Referrals are always the most powerful driver of applicants for our mentor programs, and it often takes an entrepreneur a few class cycles in order for the timing to be right, so feel free to forward this message to anyone you think may benefit from our help.  We're always happy to have a conversation about which program and timing is the best fit.
The SDSI Accelerator is sponsored by the Qualcomm Foundation to support the rising number of female founders and technology related or enabled businesses in the Sport, Active Lifestyle, Health and Wellness space.