Outdoor Retailer Innovation Awards Winners Announced
The winners of the second annual Outdoor Retailer Innovation Awards presented by PayPal Credit were announced during a live ceremony at Outdoor + Snow Show in Denver on Thursday, January 30, 2020. Yakima's CBX SOLAR cargo box was named product of the year and 14 outdoor products and services were selected as winners based on voting by the judging panel. Recognizing innovation and achievement in outdoor products, materials, and services, the awards ceremony was held in the Colorado Convention Center on the second night of the Outdoor Retailer tradeshow.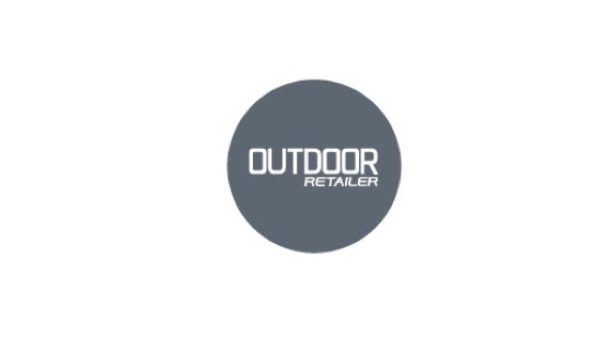 "Congratulations to Yakima and all of the winners. Our industry is constantly striving to provide greater value for customers, to find sustainable solutions, improve safety, and discover new ways to get more people outside. By working to discover what's possible, these winners created something truly innovative," said Marisa Nicholson, Outdoor Retailer senior vice president and show director. "We are grateful for the support of PayPal Credit, and for the vision that the winners, finalists, and all in this industry harness on a daily basis to keep us moving forward."
This year's winners of the annual award were selected from 30 finalists, both determined based on voting by the 19-member judging panel. They represent products and services from across all seasons, and judges scored the entries for their design, functionality, sustainability, and ability to inspire.
PRODUCT OF THE YEAR
Yakima Products Inc. — CBX SOLAR
WINNERS
ALLIED Feather & Down — OPTIX iMirror by ALLIED Feather & Down powered by Nobal Technologies
ECCO — DriTan™
Ghosts Apparel Studio — G13LJ-X8/SR 3-Layer Shell Jacket
Hustle Bike Labs — REM Pedal System
Ignik — Gas Growler
LifeStraw — LifeStraw Max
mountainFLOW eco-wax — Plant-Based Ski Wax
NEMO — Flyer Self-Inflating Baffled Air Pad
Oru Kayak — Inlet
PrimaLoft — PrimaLoft™ P.U.R.E.™ Manufacturing Technology
RECCO — RECCO SAR Helicopter Detector
Salomon — Salomon Recyclable Concept Shoe
SEED Peoples Market — Retail
The CrazyCap — CrazyCap
Among other show highlights during the week:
The Outdoor Retailer Innovation Awards highlight the gear, brands, and shops that are making an impact. In the outdoor industry, the products and experiences they provide consumers helps them enjoy everything life and the outdoors has to offer. PayPal Credit helps extend that feeling to payments, too, as a digital line of credit retailers can offer for customers to buy now and pay over time. As this year's title sponsor, PayPal Credit is a proud supporter of innovation and is honored to celebrate this year's winners as they continue to push the outdoor industry forward with big ideas.
The awards ceremony was hosted by Alex Boylan, award-winning travel producer and television host. Outdoor industry and event veteran Liz Ferrin returned as producer of the awards.
For information on sponsorship opportunities around the Outdoor Retailer Innovation Awards and Innovation Gallery, as well as to exhibit at the winter or summer show, contact Krista Dill, director of sales, at krista.dill@outdoorretailer.com or an Outdoor Retailer account executive
About Outdoor Retailer
Outdoor Retailer, the largest U.S. tradeshow and premier business event for the outdoor industry, brings together retailers, manufacturers, industry advocates and media to conduct the business of outdoor recreation through trade shows, Outdoor Retailer Magazine, product demo events, media events and web-based business solutions. The Outdoor Retailer trade shows are the premier outdoor industry events for North America, providing platforms for critical face-to-face business initiatives, line previews, innovations, launches, networking and retailer education. Visit outdoorretailer.com for more information.
Outdoor Retailer is owned by Emerald Expositions, a leading operator of business-to-business trade shows in the United States. The company currently operates 60 trade shows, as well as numerous other face-to-face events. In 2018, Emerald's events connected over 500,000 global attendees and exhibitors and occupied nearly 7 million net square feet of exhibition space.